View of South Sound from Gorda Peak
The South Sound Properties premier resort villa development is located on the island of Virgin Gorda in the British Virgin Islands. Virgin Gorda is located east of Puerto Rico and St. Thomas. Airline service is provided between Virgin Gorda and both Puerto Rico and St Thomas.

Ferry service is available between Virgin Gorda and Roadtown,Tortola (the administrative and commercial center of the British Virgin Islands), Beef Island (BVI Airport), and St Thomas. Ferries also run between Virgin Gorda and Anegada.

Link to map of Mattie Point ,Virgin Gorda
South Sound Properties can be located on the map at Mattie Point, which is lot 18. The development is located on South Sound , which is a spectacular lagoon with a 1 mile long offshore reef. The lagoon is a source of conch and lobster and also has many turtles, rays and fish. The hurricane hole to the right of the property is a nesting site for pelicans. South Sound is totally protected by the reef and thus is calm enough to sail, fish and swim. South Sound can be accessed through the 50 ft wide, 25 ft deep opening in the reef.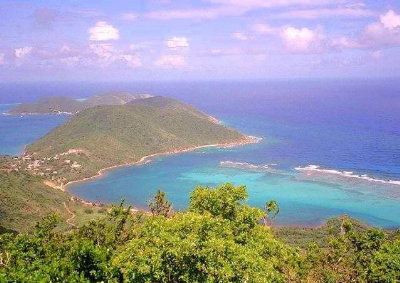 South Sound View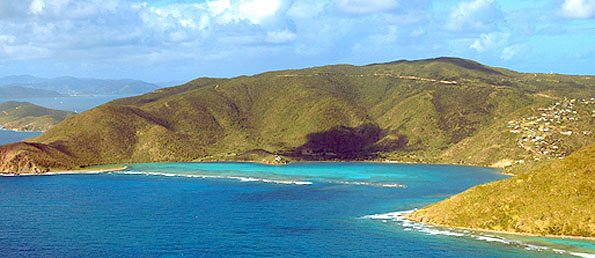 Aerial View of South Sound

Click on the following links for more information
Virtual Tour Of Virgin Gorda (click on the circles)
The maps above can be viewed on your browser or imported to a graphics program , zoomed down and hard copy printed.
Do not select: "Resize large images to fit browser window" in your browser options,
so that you can view the large size maps on your monitor.